With roughly 3,500 restaurants, more per capita than any other major city in the United States, San Francisco is a city where people live to eat. During my two week vacation there, I tried to savour as many cuisines as possible, and will be sharing my culinary experience in two parts – Cheap Eats vs NOT So Cheap Eats. A few of the shops I have been to are some of the most reviewed must eat restaurants on Yelp.
Ike's Place
This is the most reviewed must eat restaurant in San Francisco on Yelp. If you want to try a gourmet sandwich, this is the place to go! Despite the premium you pay for the sandwich, the wait, and having to eat in the car (yes, it's a take-out joint), it was well worth it! It was definitely one of the most satisfying meals I had in San Francisco. A must go place!
Speaking of over-priced sandwiches, there are a lot of them in Hong Kong. A tiny sandwich could easily cost you 50 hkd, you can easily find a handful of them in IFC. At Ike's Place, a sandwich set that comes with a small bag of chips and a drink will set you back around USD 10 – 20. You will then have to wait at least another 20 minutes for your order as there is always a LONG line, yes even at 4pm. Don't expect to be able to find a place to sit and eat as there are only a few chairs by the counter. You would probably be better off eating in your car just like what we did.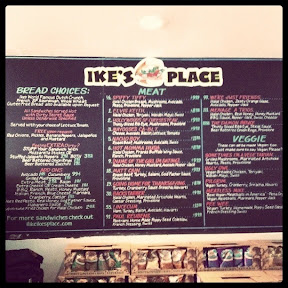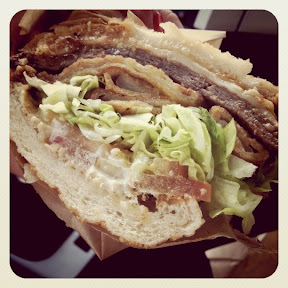 I had my Damon Bruce on a Dutch Crunch (a crunchy bread coated with 
a wash of rice flour, butter, sugar, and yeast). The crispiness of the bread and the tenderness of the beef was a great combination. 
The warm rib eye was so juicy and tender everything just simply melted in my mouth. I almost didn't taste the beer battered onion rings. This is the best sandwich I have ever had in my life. It was just so satisfying. 
Spiffy Tiffy
They had at least 20 different sandwiches to choose from and I wanted to try every single one of them. My husband and I decided to split our sandwiches so we could both try each others'. He had the Spiffy Tiffy on a sourdough. It was also very good, but it wasn't like "wow". If you want something a little lighter, you can give this a try. 
The line outside Ike's Place at 4pm on a weekday
Tartine Bakery & Cafe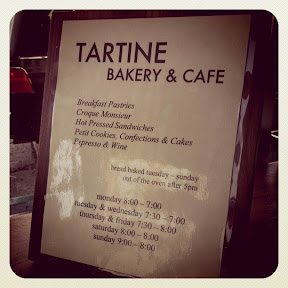 We also went to the second most reviewed must eat restaurant for a late lunch one day, tried their ham & cheese croissant as well as their chicken pesto sandwich. Both looked really good but was incomparable with sandwiches from Ike's Place. We were a little disappointed. Their sweet selection looked really good too so we brought a few home for later.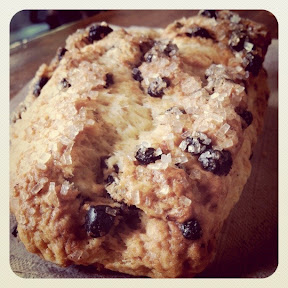 Their sweet selection was definitely better than their sandwiches. Scones tend to turn soggy after a day but their scone was still so crunchy and fresh after two days. What is even better  is that the paper bag that was containing the scone was not soaked with butter. 
Huge Oven
Although Togo's is another submarine sandwich place like Subway, I would definitely vote for Togo's anytime. They are known for their hot pastrami sandwiches and that is what I had. The pile of meat was very tender, great sandwich for what you pay for.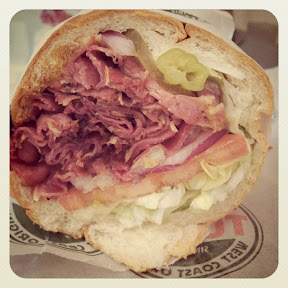 Pastrami Sandwich
In-N-Out Burger
Although this is a fast food burger joint, the burgers are grilled to order and topped with fresh ingredients, not frozen. Some say they serve the best burger, but 
I am still a big Johnny Rockets fan. The buns were very spongy but the meat patty was a little too dry. Nonetheless, it is still a lot better than McDonalds. Also, if you like soggy fries, this would be a place for you.    
Cheese Burger
Stay tuned for the N
OT So Cheap Eats review!